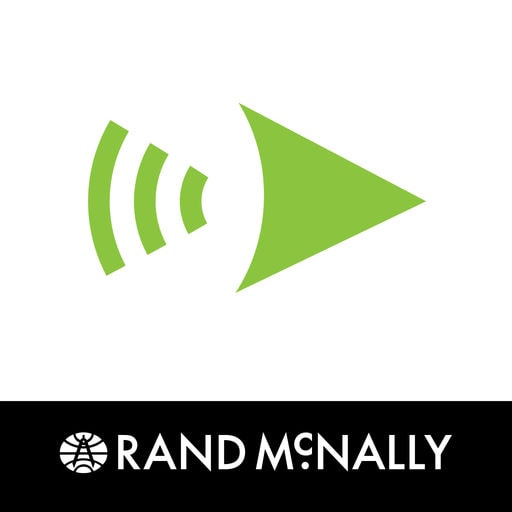 Commercial motor vehicles operating across the nation are now required to have electronic logging devices (ELDs).
These devices are primarily intended to record driving hours and thus ensure HOS compliance. All data are automatically obtained straight from the vehicle engine.
Depending on the provider, you can benefit from many extra features. Just to mention two-way messaging and fuel tracking.
You will want to opt for an ELD solution that has all the latest bells and whistle if cost is no object.
However, if you run a fleet on a tight budget, then you need to choose a stripped-down provider delivering the basics at an affordable price.
Either way, you can't go wrong with Rand McNally. This reputable ELD provider offers a wide variety of logging devices that help fleets work completely confident and make the most of their operations.
If you are looking for a low-cost ELD, look no further than the Rand McNally HD 100.
Rand McNally HD 100 Review – A Quick Overview
The HD 100 is an affordable BYOD alternative to the TND765 unit. The device itself comes as a little black box (4.5 by 3.75 inches) that installs into the diagnostic port of the vehicle.
That black box can read driving status and engine data while communicating with iOS or Android devices of your choosing.
This way it helps drivers and fleets alike meet the ELD regulations by leveraging in-cab technology they already have. Aside from realizing a quick ROI, fleets can take advantage of this flexible solution to increase their efficiency and save money.
On the contrary to most other BYOD systems out there, this one doesn't use Bluetooth at all. Instead, the HD 100 communicates with display devices via WiFi. Most people regard it as a longer-range and more reliable connection.
How Does It Work?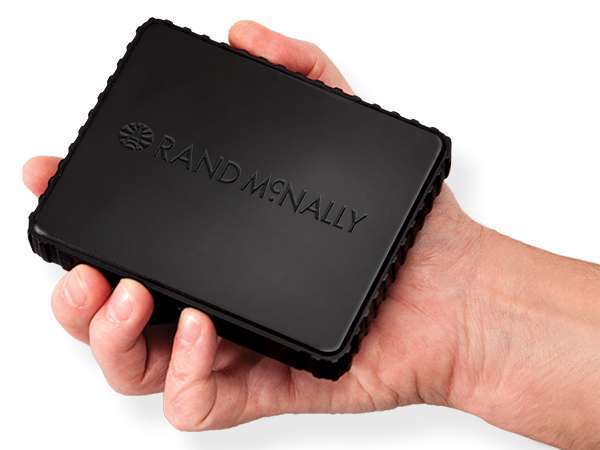 It boils down to the following 3 steps:
Install the HD 100 unit in the on-board diagnostic port via a plug-in connector.
Get it connected to the Rand McNally app and store your data on the web portal by way of a cellular service.
Pair it with a TND GPS unit via Wi-Fi to make use of navigation.
Let us break this down as simple as possible for you.
First things first, you need to connect the HD 100 device to the engine control module (ECM) in your vehicle to get started.
That connection can be achieved through the diagnostic port of your truck. Such a port is usually located in the driver's footwell, under the steering wheel and dash (on the left side in most cases).

Get FREE ELD Device Quotes
Connection
Once plugged into the diagnostics port, this electronic logging device will wirelessly connect HOS, driver performance, and vehicle diagnostics info to an Android, iPad, or iPhone device. Fleet managers can also obtain information online via the corresponding web portal - called Rand McNally Connect.
The HD 100 communicates with this portal by means of a cellular connection. All data, such as Vehicle Inspection reports, HOS logs and so on, that are sent from the HD 100 devices are stored and saved on the Rand McNally's Server.
If a driver loses cellular reception, his logging device will store the data till cell the reception gets resumed. Thereafter, the data are transmitted to the aforesaid server.
Service Plan Is Required
Please note that this device requires a Rand McNally's service plan to function. The more expensive plan, the more features and capabilities. The good news is that you can buy additional service modules and change your service plan if needed.
It should be also noted that the HD 100 isn't supposed to provide navigation. So if you need navigation for your operations, you will also have to purchase the TND 720, TND 730 or TND 765 (recommended).
Basically, these TND devices are the screen or display for the HD 100 EOBR. If you use the TND 760 GPS for navigation, the HD 100 will communicate with it via a WiFi connection. Communication is feasible even if the display device is off.
Key Features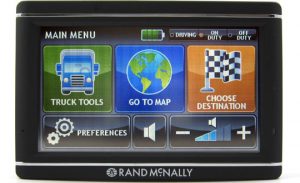 Given the price, there is a decent number of features. What features and advantages you get depends on the service plan you select. Just to mention that a complimentary 6-month service plan is included.
These are some of the key features:
Complete trip sheets and DVIRs
Duty status time tracking
Online access to history logs
HOS warnings and alerts for drivers
Critical vehicle-specific info like engine driving behavior and diagnostics
Thirty third-party transportation and dispatch management
Compatible with iPhone, iPad, and Android devices
Text-integrated messaging
Performance monitoring
Communication via WiFi
Top Benefits of the HD 100 Device
The HD 100 is a simple ELD solution with some unique capabilities. Below are some of the top benefits:
Compliance with Hours of Service (HoS) rules. It is compliant with current FMCSA's vehicle inspection reporting and HOS regulations. As these regulations change and modify, you will be able to obtain the software updates by connecting the HD 100 to the Dock.
Notifications of HOS violations. This device keeps you safe from any potential HOS violation with help of audio and on-screen alerts.
No more manual logging. Forget trip sheets, paper logs, and DVIR forms. This smart device will track all of this for you. This can considerably reduce your paperwork and help you get your logs completed much faster. Online access to history logs allows drivers to view their logs on the web portal.
Vehicle inspection reporting. In-cab paperless reporting ensures more proactive maintenance of the vehicles. Logs are sent directly by either email address or fax number during inspections. Not only does this system simplify complex reporting, but it also streamlines fleet operations.
Own communication. The HD 100 doesn't rely on a phone or tablet for communication. Likewise, your display device doesn't need any data plan. This means you will be able to obtain essential information, such as engine status and GPS location, when you turn your tablet/phone off. That's a huge perk indeed.
Installation
As far as the installation is concerned, it only takes 10 minutes or so. Here's what you need to do, step by step:
Download and run the Rand McNally Dock software.
Plug your HD 100 into the USB port of your computer.
Follow the onscreen instructions to activate it.
Then plug in the HD 100 into the on-board diagnostic port.
Next, turn on the ignition.
Plug in the TND730 and click the HD 100 icon. Pair the TND with HD 100 device.
Finally, go over the diagnostics and make certain everything is okay.
If so, you are ready to go.
Most newer trucks are equipped with a 9-pin connector; it's also included with the Rand McNally HD100. However, many commercial motor vehicles come with 6-pin connectors. Also, there are trucks that use ODB II and ODB proprietary connectors.
This means you will need to buy special wiring harnesses if your trucks don't have 9-pin connectors. Luckily, Rand McNally offers some optional cables for those trucks.
They can do the trick. Just be sure to determine the kind of plug on your truck(s) and choose the appropriate cabling.
Rand McNally Connect Web Portal & HD 100 App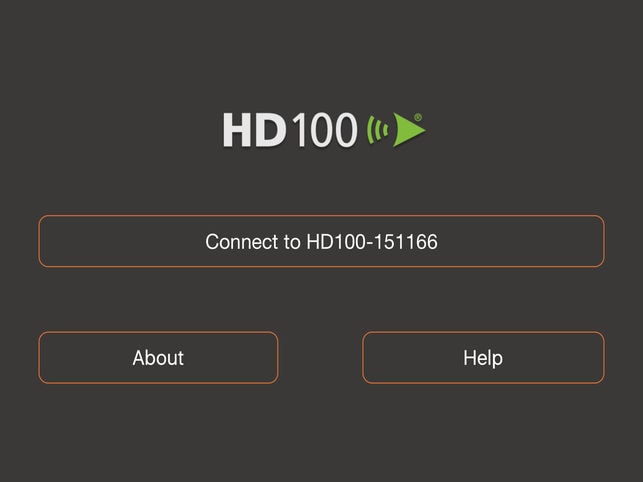 The HD 100  correlates with its own app. It's available for Android, iPhone and iPad devices. So it doubles as a fleet management solution and compliant ELD system as required.
Moreover, it can serve as a track-and-trace stand-alone device for enhanced fleet visibility when the need arises.
HOS logs can be collected and stored via the above-mentioned web portal as well as the HD 100 app.
Bear in mind that the Rand McNally Connect is suited for fleet managers. It enables them to analyze the performance of their drivers and monitor assets.
Ease of Use
Rand McNally has created this device with drivers in mind, aiming to offer them a simple ELD solution that is easy to install and use.
Nevertheless, it may still be slightly complicated for many. That's why they provide support for their customers.
Pros of the Rand McNally HD 100
Flexible and customizable solution
Compact and compliant
It features some unique capabilities
Works seamlessly with a range of mobile devices
Tamper-resistant BYOD option for fleets
Very easy to install
Low total expense of ownership
Some Drawbacks
Limited WiFi usage on the tablet
Navigation is not included
App feels outdated
Wrapping Up
To sum up, the Rand McNally HD 100 is a quick, compact, and compliant electronic logging device that can do much more besides providing hours of service.
For instance, it also provides vehicle inspection reports, dispatch and text-integrated messaging, and notifications of potential HOS violations. Plus, it involves driver performance monitoring with fault code visibility.
The Bottom Line
Designed to operate with various mobile devices, this device can turn your tablet or smartphone into a compliant ELD solution. It's a good, cost-effective option for fleets in search of a renowned brand at a lower price point.
The biggest downside is navigation. That's not what the HD 100 is designed for. The company offers TND 720 GPS, TND 730 or TND 765 devices to address this problem and create a fully functional fleet management solution.
Summary
Reviewer
Review Date
Reviewed Item
Author Rating